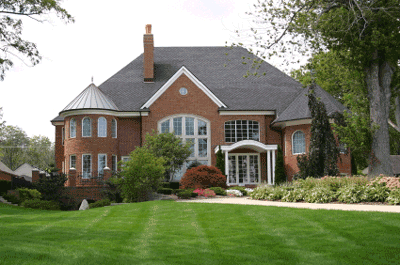 Buying a home, especially your first, is a BIG deal! For most, owning a home is the "American Dream". Unfortunately the process can be a little complicated and frustrating for those that are not prepared and/or do not have experience with the process. The following points are what we feel are the most important things that you can do and consider to make home buying a less stressful experience.
HAVE YOUR DOWNPAYMENT SAVED (WITH A LITTLE EXTRA, JUST IN CASE)
Most banks and mortgage finance companies will require you to have a real estate downpayment of between ten and twenty percent (10% and 20%) of the purchase price of the property. There can be exceptions. For instance, some FHA first time homebuyer loans may require a downpayment of between three point five and five percent (3.5% and 5%) of the sale price. The "little extra" will serve as a buffer for unexpected closing costs and fees.
MAKE SURE THAT YOUR FINANCIAL PRESENTATION IS IN ORDER
All prospective property buyers should obtain a copy of their credit report from all three credit bureaus and review the same. If there are errors that might prejudice the loan applicant or weaknesses that might cause a mortgage finance company to offer higher rates, those items should be addressed. Preparing a proper personal financial statement is the second only to credit standing, from a bank or finance company's perspective. The financial statement is how a lender judges an applicant's economic responsibility. The statement demonstrates his or her discipline in saving money, making smart investments and paying down debts. Finally, collecting and organizing the other documents that a lender will require is necessary. W-2s, tax returns, statements from investment and savings accounts are what you should include.
FIND A LENDER THAT WILL GIVE YOU A MORTGAGE
This is not difficult. Generally, your real estate broker or agent will be in an excellent position to recommend a financial services organization appropriate for you (we are HAPPY to do this). There is a lot of capacity in the mortgage market for loans of all sizes and also for "less than stellar" credit. Obviously, lower credit scores and weaker income levels will make it more likely that a loan applicant will be offered a higher interest rate. There are many organizations that offer "prequalification" with nothing more than a telephone call however a home buyer must understand that just because a prequalification has been given, there is no guarantee that the loan institution will offer a mortgage loan. Again, it is always best to consult with your real estate broker. He or she can guide you to the right people and explain what you can expect.
UNDERSTAND LOAN TERMINOLOGY
This one really can get complicated. What type of loan is the right one for a home buyer? Should it be a fifteen year, twenty year or thirty year note? Is a fixed rate or adjustable rate loan better? What is a balloon? Here is another area where a professional real estate broker will be invaluable to a prospective homeowner. A broker deals with mortgage brokers and banks daily. Who better to know what institutions will be a good fit for the buyer?
FIND THE HOME OF YOUR DREAMS
A home buyer can scour the classified advertisement section of the local newspaper, browse CraigsList, or search one of the many property locator portals available on the net, but that is not the ideal solution. At this point, only an attentive real estate broker can pair an individual or family with the home of his, her or their dreams. A true professional listens to what is important to the client, understands the client's budget and "must haves", then works diligently to find them the right home, so, . . .
"This is where I come in. I love doing this. I love seeing the faces of home buyers when one of our closing attorneys hands them their keys. I remember my happiness with my first home and I want to help others to have that same experience. I am ready to work for you and I am willing to share my knowledge with you about home buying, mortgages and more." ~Sharon Poindexter